I wrote this tutorial the day before I gave birth to Forrest. Apparently nesting took the form of making several fitted sheets for our bassinet/co-sleeper.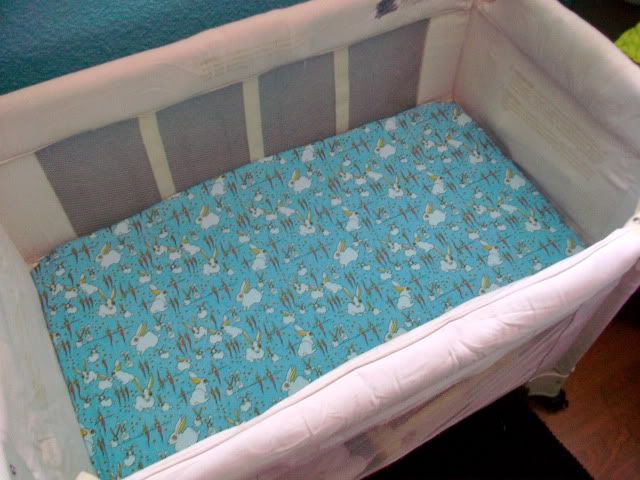 The night before I wrote this tutorial I had gotten out our co-sleeper, a bassinet that has a side that drops down so you can strap it to your bed so the baby is close to grab for middle-of-the-night feedings but still sleeps in their own space. It is a must for us since we sleep on a full size bed and there is barely enough room for the two adults that occupy it. When we used it with Gabe we didn't have any fitted sheets for it so we used to just slip the mattress in an extra pillowcase for a bottom sheet. It worked okay, but wasn't so great for those quick bed changes when a diaper explodes.
So, the day before I went into labor I decided to pull out some fabric and experiment with making a fitted sheet for a bassinet. The first couple turned out great, so I've made up a tutorial so you too can make your own fitted sheets for your bassinet, co-sleeper or pack 'n' play/play yard.
How to Make a Fitted Sheet for a Bassinet or Play Yard Mattress: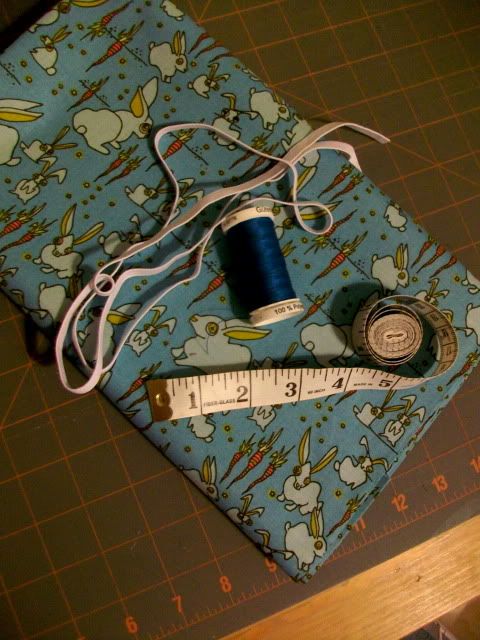 Supplies
Measuring tape
Fabric Marker or pencil
Scissors or Rotary cutter
Fabric (For a bassinet, about a yard will suffice)
Thread
¼ inch elastic (1 yard for a bassinet, 2 yards for a play yard)
Take out your bassinet or play yard mattress and measure it's width and length.
Add 10 inches to each dimension and cut your fabric to fit those dimensions. (For example, a co-sleeper mattress measures 17 inches wide by 31 inches long, so I cut my fabric piece 27 inches by 41 inches)
Fold your fabric piece in half and then half again, matching edges. At the raw edge corner (the one with no folds) mark a five inch square and cut it out through all layers.
Unfold your fabric, you should have a 5 inch square cut out of each corner. (Or just cut a 5 inch square out of each corner individually, whichever you find easiest!)
At one corner match up the raw edges of the missing square, wrong sides together and pin.
This should form an edge that is diagonal to the long sides.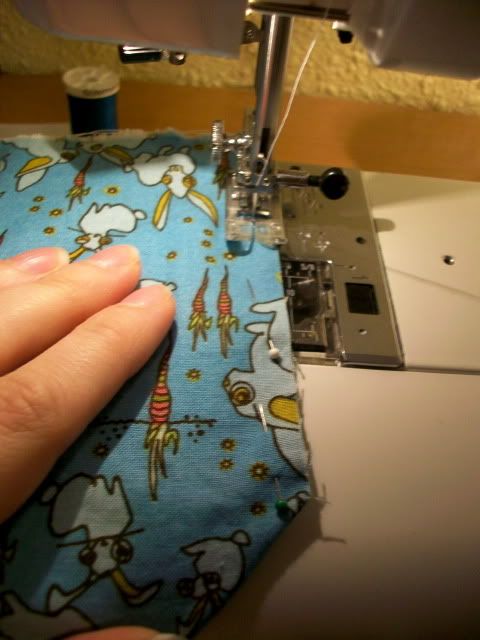 Sew a ¼ inch seam along this edge and press. Repeat for the other three corners.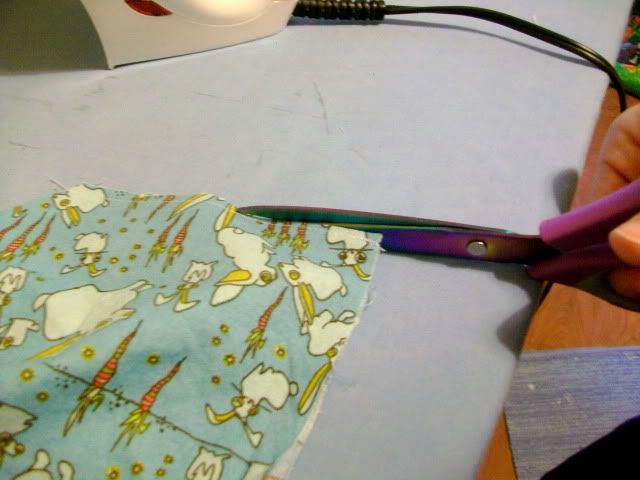 Trim seam slightly.
Turn seam wrong side out so fabric is now right sides together and press.
Sew a ¼ inch seam from the edge and press. Repeat at each corner.
This makes a nice French seam on each corner so there are no raw edges exposed.
Fold raw edge under ¼ an inch and press all the way around sheet. Fold under again ¼ and inch and press and pin to make a hem.
Stitch hem and press.
Set your sewing machine to the longest zig-zag stitch.
Make sure your stitch width will catch the ¼ wide elastic so make your width on the narrow side.
Starting at the middle of one of the short edges secure one end of elastic to the wrong side of the sheet hem, back-stitching to secure. Stretching the elastic as much as you can while you stitch, secure the elastic all the way around the sheet, back stitching when you get to where you started.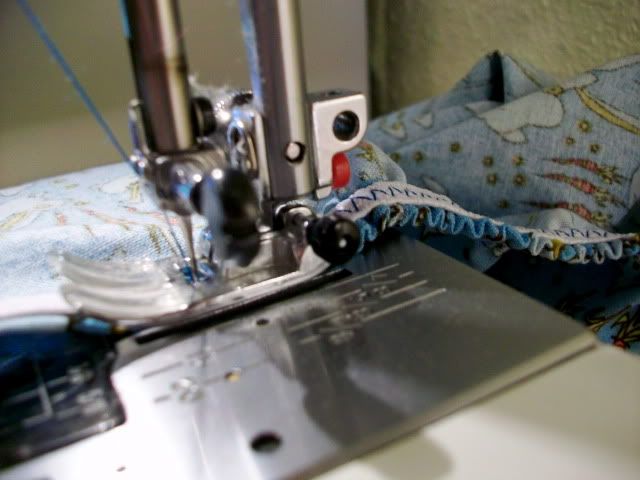 The sheet should gather as it comes out the back of your machine.
Trim the excess elastic after back-stitching the end, overlapping the start of the elastic slightly.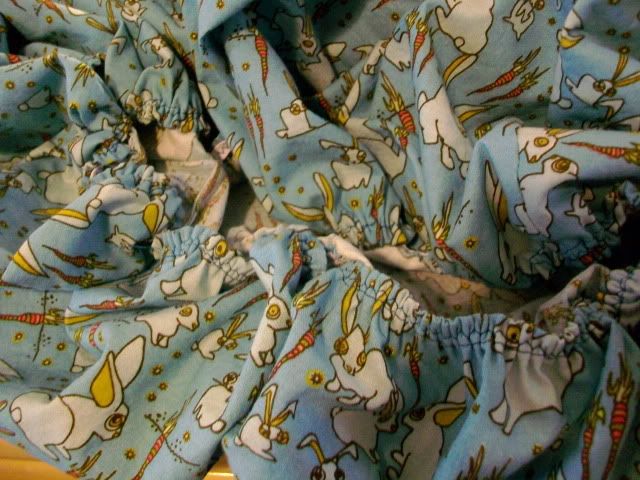 Tah dah! And you have yourself a fitted sheet! Fit for your purposes! (Ha ha! I'm so "punny".)
Put the sheet over your bassinet mattress to make sure it fits, place baby on bassinet mattress and say, "Awwwww." (I'd love to try making a fitted with some soft minky for winter. Oh the possibilities!) Feel free to email me if you have any questions!
Be blessed!