We have become quite addicted to
Rummikub
around here the past two days. Unfortunately our Rummikub game did not come with a tile bag, so dumping tiles out of the box at the start of a game and then putting them back into the box is quite noisy, especially when you only start the game after you've put your toddler to bed.
So last night after we finished a game, I ran out to my sewing room and made a tile bag to make cleaning up and setting up our games a tad bit quieter.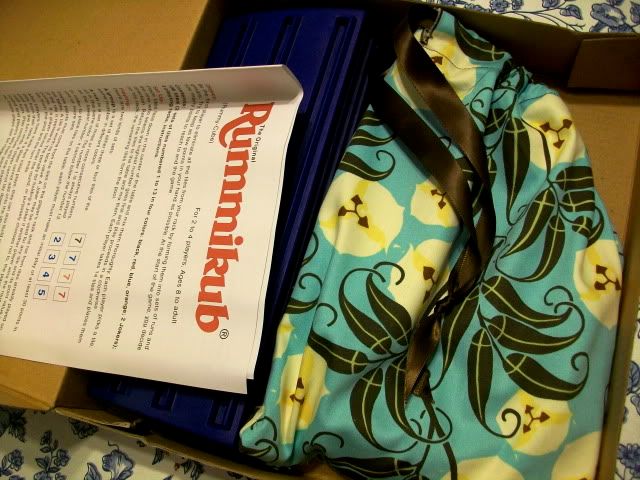 I love this Amy Butler fabric, and now we'll be able to see it on a regular basis! I love it when pretty fabric goes to make useful things.
I used a french seam for the inside so that there would be no raw edges or errant threads.
Anyone want to come over and play?
Be blessed!