Today I am officially 37 weeks pregnant. Which means I can now "legally" have my baby at home with my midwife since I'm technically at term. It also means my bedrest has ended, although I'm still getting over a nasty cough I caught courtesy of my lovely older children.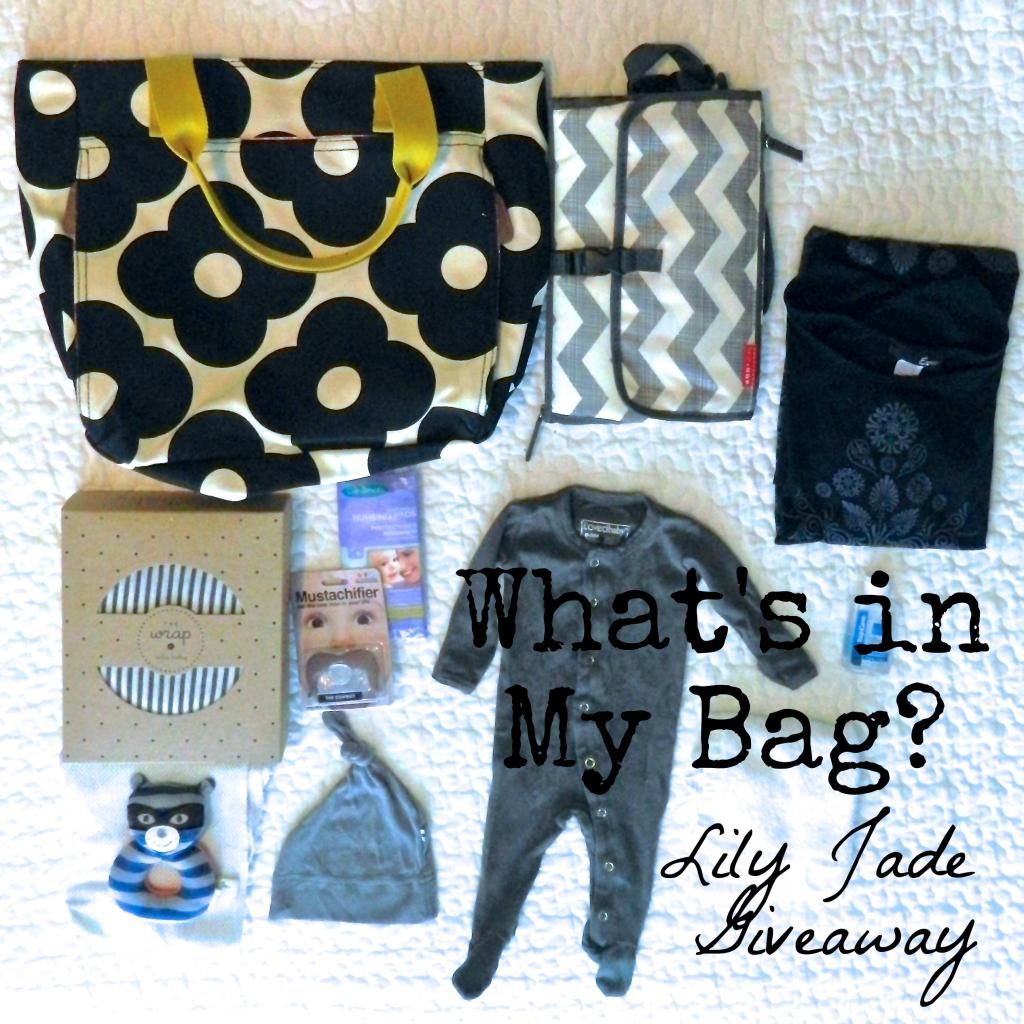 There is a lovely little giveaway going on over at Coconut Robot for a Lily Jade diaper bag and I found it the perfect bit of motivation and inspiration for a post about what's in my diaper bag for my newest little guy. (And a nice way to spend some time while I'm confined to the couch for the last day! Yay)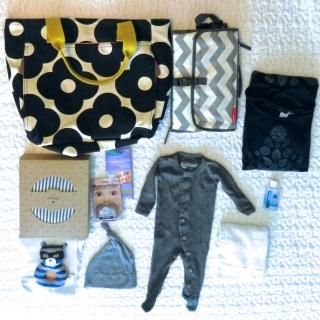 1.
Bag
2.
Diaper Wallet
3.
Solly Baby Wrap
4.
Organic Teether
5.
Receiving Blanket
6.
Romper
7.
Hat
8.
Pacifier
9.
Nursing Pads
10. Hand Sanitizer 11.
Wash Cloths
12. Change of clothes for mom
We're hopefully not going to have to leave the house for awhile after our little guy is born but it's good to have this little bag together and ready for when we do. It will be interesting to see what it's like to have a newborn with two older kids and all the running about that entails.
If you'd like to enter to win a Lily Jade bag, head on over to
Coconut Robot
to see how you can enter!